Martin Cole
Actor . On Camera Host

Currently Hosting "Atari: Codebreaker"
Discovery Science Channel Europe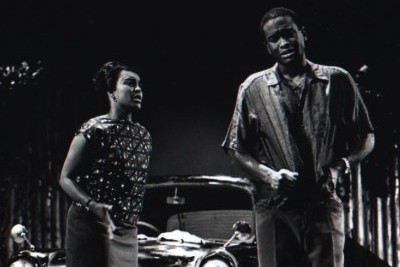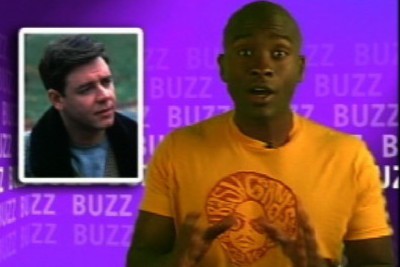 Biography
2001 was a very busy year for Martin. It started very well indeed when Martin landed the part of a Corporal in feature film "Buffalo Soldiers". Although only a small part, Martin's scenes were alongside Joaquin Phoenix (fresh from success in Gladiator), and film stalwart Scott Glenn. Following this, Martin played the love interest for television star Patsy Palmer, in her TV series "McCready & Daughter".
2001 continued to improve, when Martin was offered 2 parts within two days by the BBC. He decided to turn down a role in a new sitcom for BBC 2 so he could play Wayne, in a new Welsh series about magistrates. "The Bench" went on to break all records for viewing figures in Wales.
Next up was playing Darius Lake in cult series "Urban Gothic", a collection of supernatural horror stories set in London. Now in it's second season, Urban Gothic was highly experimental, and Martin's episode "Membrane" was deemed a favourite of the producers.
Following this, Martin went straight into "Red Cap", a 90-minute pilot film for BBC 1. Martin played the complex womanizing Corporal Stephen Ambrose in the military drama, whose womanizing ways end when he falls in love, but then he tragically kills his lover by mistake. Martin starred opposite Tamzin Outhwaite – one of the biggest stars from televisions "Eastenders". "Red Cap" was a great success, and the BBC commissioned a series before the pilot had even aired.
Soon after "Red Cap" Martin guest starred in the BBC 1 medical drama "Holby City". Martin played a plasterer, Patrick Howard, who goes into Holby General for a hernia operation. Martin ended 2002 by filming an episode of "Spooks". The hit BBC drama about secret agents is now in its 2nd series, Martin played an S.A.S officer in the first episode.

2003 began with Martin being dragged out to shoot in sunny Spain after joining the cast of "Mile High". A new drama series for Sky One, following the lives of flight attendants for "Fresh Air". With its sexy stars and storylines, the programme was a huge hit for the channel. Before finishing work on the 13 part series, Martin managed to fit in 2 episodes of Channel 5 soap "Family Affairs". Martin played a C.I.D officer who arrests one of the shows stars on charges of rape, in one of the shows biggest storylines of the year.
After completing filming on "Mile High" Martin went on to shoot "40". The highly Hyped 3-part drama for Channel 4, about a group of messed-up-40-year-olds who meet at a disastrous school reunion. Martin played Gordie, the boyfriend of Greg, who ends up on drugs and then in rehab after Greg leaves him. The starry cast included Eddie Izzard and Joanne Whalley.  
2004 – Present
Martin appeared in "Tracy Beaker's movie of me" for the BBC, "Dream Team" for Sky One, "Can't buy me love" starring Martin Kemp and Michelle Collins, "Casualty" and "Caerdydd" for the BBC. Also B.E.T Comedy awards and Hell Date for B.E.T.
A highlight during this period was the role of Jim in the movie "Dead Cool" as the boyfriend of Rosanna Arquette.
Martin also turned down a series regular role with the BBC and moved to Los Angeles during this time. As well as becoming a professional on-camera host, Martin also became the founder of two successful Los Angeles companies.
Film and Television
Hell Date (TV Series)
B.E.T Comedy Awards (TV Special)
Casualty TV Series  (TV Series) BBC 1
Can't buy me love (TV Series) ITV 1
Dead Cool (Feature Film)
Dream Team (TV Series)
Tracy Beaker's Movie of Me (TV Movie) BBC1
Spooks aka MI5 (TV Series) BBC1
40 (TV Mini Series) Channel 4 Family Affairs  (TV Series) CH5
Mile High (TV Series) Sky One
Holby City (TV Series)  BBC1
Red Cap  (TV Movie) BBC1
Urban Gothic  (TV Series) CH5
The Bench (TV Series) BBC1
McCready & Daughter (TV Series) BBC1
Buffalo Soldiers (2001) Feature Film
Tiger Bay (1997) TV Series
Darklands (1997) Feature Film
Terfysg (1996) TV
Strangers In The Night (1995) TV
Sudz (1988) TV
Theatre
Football, Made in Wales Theatre Co., Wales (Welsh tour and Edinburgh fringe festival)
Treemonisha, Battersea Arts Centre, Hackney Empire, London
Killing Kangaroos, Made in Wales Theatre Co., Wales
Starstruck, Dennis, Tricycle Theatre, London (Multi-award winning)
Starcross'd, Moving Being Theatre co., St Stephens Theatre, Wales
Beowulf comes to Tiger Bay, Olivier Stage, Royal National Theatre, London (Lloyds bank theatre challenge winner)
Beowulf (Llantrisant youth drama festival, winner) Wales
The early years…
'1990's
Growing up in Cardiff, Wales, Martin wanted to be Arnold from "Diff'rent Strokes", and was inspired to act from an early age. After years of looking in the mirror saying "Whatcha talkin' bout Willis? Martin made his professional debut at age 11. He joined the HTV Wales Junior Drama Workshop, which led to him playing Clinton in "Sudz" – a spoof soap opera for ITV. That same year, Martin started Fitzalan High School, and took the lead in his first play Beowulf?. The all singing and dancing update of the old English Epic, won the Llantrisant Youth Drama Festival, and Martin was bitten by the bug.
Martin continued in the JDW while at school, appearing on screen and numerous stage productions. He also continued in school plays, and in 1991 the legend of Beowulf was again to be retold as "Beowulf Comes To Tiger Bay" The production beat hundreds of others to win the Lloyds Bank Theatre Challenge. It was consequently performed on the Olivier stage at the Royal National Theatre in London, and received rave reviews. Martin and his sister Lorraine, who also starred in the production, were invited back to the National Theatre the following year to co-host the competition.
Later in 1991 Martin appeared in "Starcross'd" for Moving Being Theatre Company in Cardiff. Martin wrote a rap song, which he performed in the play, which was staged at St. Stephens Theatre Space in Cardiff.
Martin left Fitzalan High with 9 GCSE's, including an "A" grade for Drama and Theatre Arts, and went on to study Performing Arts at Coleg Glan Hafren in Cardiff.
While still at College, Martin's dream of becoming a recording artist was realized, when he was signed to East West Records as part of 5-piece rap band "Best Shot" in 1993. The group ended in 1995, and Martin refocused on his acting career.
Later in 1995 Martin appeared in "Strangers In The Night" for the BBC. However he decided is was time to make the break, and he made the move to London. Ironically within a few months he was back visiting Wales working on "Terfysg" and feature film "Darklands" in 1996.

Then came his first big break and first job as a regular character, when in 1997, he was cast as Dan Monks in BBC1 Drama Series "Tiger Bay". Even though the BBC decided not to make it into an ongoing soap opera, Martin was in London, had an agent, and a career looked very possible.
Martin took a giant step forward in 1998, when he was cast as Dennis Gilbey in "Starstruck" at the Tricycle Theatre, London. Martin took the lead in this tale of a young boy and his family, set in Jamaica in the 1970's. He shone in this, his professional London stage debut, and received critical acclaim across the board. The play won 4 awards. 1999-2000.
Martin appeared at the Battersea Arts Centre, and Hackney Empire in a production of Scott Joplin opera "Treemonisha". He also appeared in a few short films and a successful theatre tour of Wales in "Killing Kangaroos" – directed by stage veteran Jeff Teare. Martin worked on 2 Radio plays for BBC World Service, and he also found time to write a script, which was later developed by the BBC.
Martin was cast as the "Malta Man". The face of a non-alcoholic energizing drink made by Guinness called "Malta Guinness". The product is very popular all over Africa. Martin shot the commercials in South Africa.
Martin appeared in a Commercial for Bud Light for the U.S market.